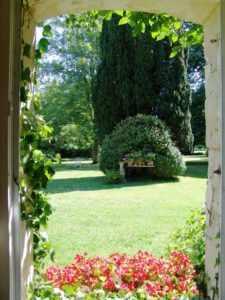 The Clos Saint Paterne is a typical local heritage building, built in 1810 close to the Roman church of Saint Paterne. It is located on the old royal road, identified by fleur-de-lys milestones, that runs from Paris to Le Mans.
The Green trail bordering the property is located on the old railway line that once linked Alençon to Condé-sur-Huisne for more than 60 km. It is now part of the Veloscenie that connects Paris to Mont Saint Michel, and allows you to walk or cycle in an environment totally free of traffic
A 15 minute walk away, the village of Rémalard built around its hill, is well worth a visit: various local shops, the church Saint Germain, a tourist office, a remarkable garden, a shop of deco, a book shop, a flea market, a spa, tennis courts, and even a movie club!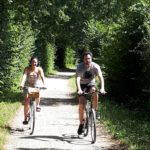 Itineraries are available to enable you to explore the surroundings on quiet country roads, cycling routes, or on foot thanks to the hiking trails.